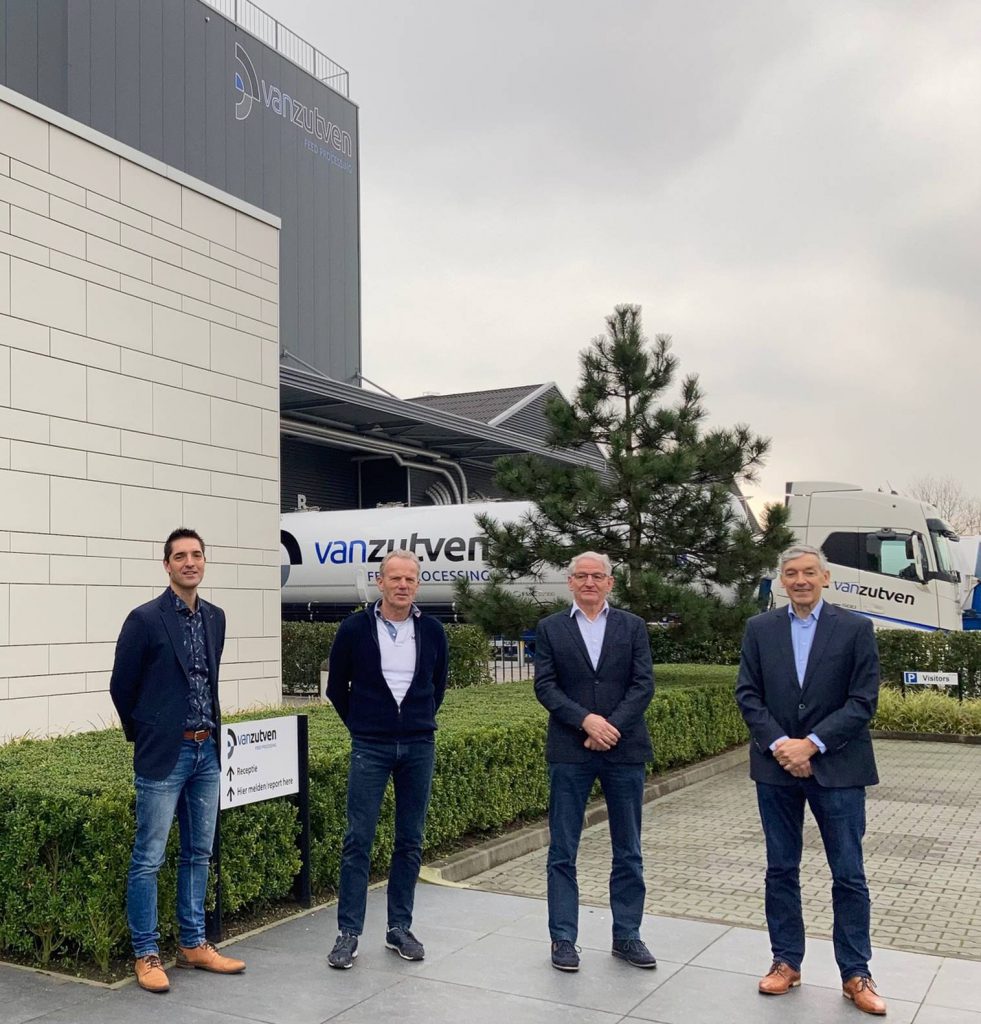 As of December 1, 2021, Wim Pijnenburg and Ad van Dooren have officially transferred their activities at Van Zutven Feed Processing to Marco van Boheemen.
Van Boheemen, who joined Van Zutven in the role of commercial director since September 1, 2021, has built up experience in previous positions in both the compound feed industry and the additives sector. At Van Zutven, he is responsible for the commercial strategy and its implementation.
Ad van Dooren and Wim Pijnenburg will fully focus on the further expansion of activities within their company Experience25, which distinguishes itself with a network of people with extensive experience in their expertise. For more information, visit www.experience25.nl .
We would like to thank Ad and Wim for their generous contribution and expertise. Good luck to Marco in his new role within our company.