We take care of grinding
We are specialized in fine grinding of products. The applied technology makes it possible to grind products into fine powders. The granulometry is variably adjustable and varies from 1000 to 10 microns. We have two types of grinding installations and can therefore fulfill all your wishes. We only work with pneumatic and climate controlled transport, which means that product carry-over is nil. Granulometry is constantly monitored throughout the process to deliver a consistent product. Because we are a complete Non-GMO factory, all products that are milled here are Non-GMO.
What can we grind for you? Let us know!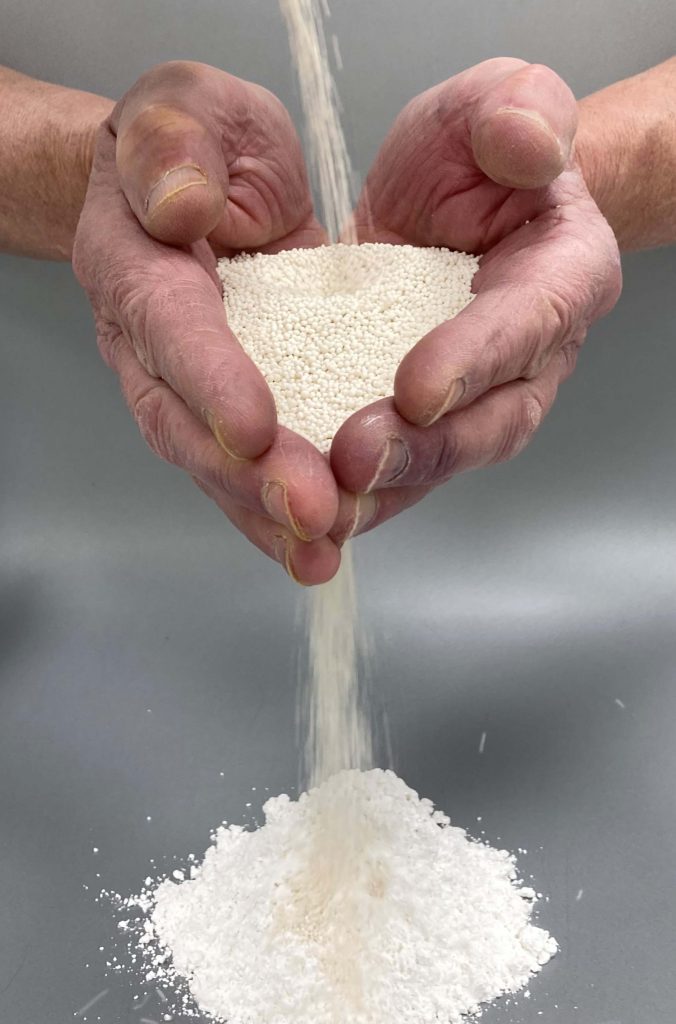 At Van Zutven, NON GMO Hipro soya is ultra-fine-grinded for use in, among other things, calf and piglet milk powders.

As of 1 January 2022, Nifraco will have a new product line in its range; ultra-fine ground lime, originating from the Dutch drinking water companies, both GMP+ and FSSC22000.

As of December 1, 2021, Wim Pijnenburg and Ad van Dooren have officially transferred their activities at Van Zutven Feed Processing to Marco van Boheemen.